So Much to Read
"A man ought to read just as inclination leads him, for what he reads as a task will do him little good."—Samuel Johnson
---
---
26 May 2021
The Plot
Jean Hanff Korelitz
The premise: a writer comes up with a plot idea that has never been thought of before. For most of this book the reader is expected to believe that there really is a twist that has never been tried, a gimmick that has never been stumbled upon until now. Of course that's impossible; there is nothing new under the sun. But what if there were? As I read this I began to enjoy pretending that there was an idea out there that had never been discovered before, something so innovative that it would captivate millions. As you can guess, such an idea was not revealed in this book, but the story itself provided plenty of twists and turns to hold my interest.
More
Korelitz
26 May 2021
Early Morning Riser
Katherine Heiny
Finally, a rival for
Kristan Higgins
! As per the formula, a thirtyish woman moves back to her hometown, buys a charming fixer-upper house, and takes up with a local hottie who works with his hands. There's the oddball supporting cast, a complicated relationship with a parent, and lots of love for food and clothes (Heiny's Jane is an avid thrift store shopper). Wrapped in a beautiful jacket, this book is a delight.
More
Heiny
04 February 2021
Superior Women
Alice Adams
If you like
Rona Jaffe
, as I do, you'll like this novel by acclaimed and prolific short story writer Alice Adams. Adams addresses the
four women
trope head-on when she introduces us to four students at Radcliffe College in the 1940s and follows their lives into the 1980s. Megan, a working-class Californian, is the heroine and the most compelling character, never comfortable with the standard script for women of her generation. Lavinia, a wealthy Southerner, is probably a sociopath, yet Adams finds a way to make her a little sympathetic. Adams, writing 37 years ago, is clearly a critic of the racism and misogyny of the time she's writing about (which is 37 years before that) but some of it is a bit scorching for a modern reader. You can read this novel as a document of the progress of the civil rights and women's movements, as an entertaining tale of adventures in Paris and the world of book publishing, or as the story of women's inner lives.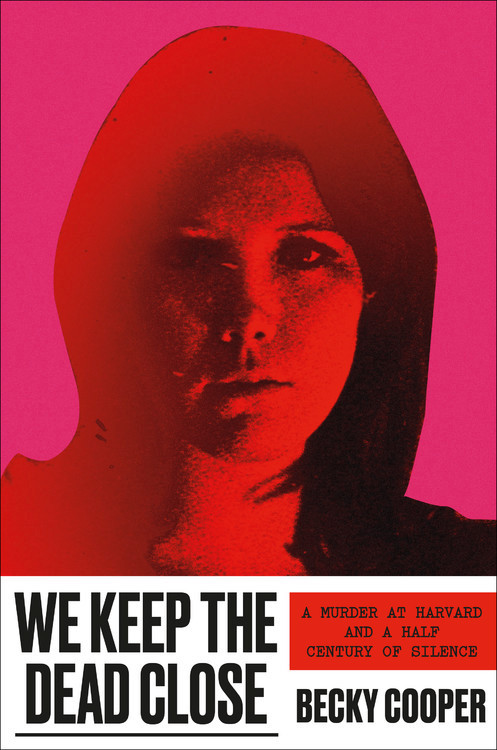 11 January 2021
We Keep the Dead Close: A Murder at Harvard and a Half Century of Silence
Becky Cooper
Jane Britton, a graduate student in archaeology at Harvard, was murdered in her apartment in January of 1969. The unsolved case became the subject of rumors in the department, focusing especially on one mysteriously sinister professor with whom Jane had been on a dig in Iran. Decades after Jane's death, a writer and recent Harvard Graduate named Becky Cooper becomes obsessed with the case. The pressure on the state from her inquires, along with advances in DNA testing, led to the murderer's identification, and this book is the story of her investigation. It's a whodunnit, but it's also a portrait of women in an academic field dominated by men. As Jane's best friend later tells Cooper, "I think women really had the sense that somehow no matter what the outcome of an advance, that we were at fault. That somehow we either brought it on ourselves or we didn't handle it right or it was bad of us not to want to accommodate it or bad of us to want to...no matter what the outcome was, there was always the sense that is was kind of a moral failing on the woman's part." As Cooper digs into the past she unearths several suspects, but despite being caught up in Jane's story she's able to maintain a critical eye about the importance and slippery nature of truth when up against the seductiveness of a convincing explanation of the past. Archaeology seems to attract some odd characters, but it's not a crime be to weird, or even creepy. And the nature of the work means maybe it isn't so strange that two other young women with connections to suspects vanished outdoors around that time, or that someone to whom one suspect supposedly confessed was shortly thereafter killed by lightning. The book is also a portrayal of the time period, when everyone smoked like a chimney and it wasn't strange for neighbors to store their groceries in each other's refrigerators. And it's a reminder of the tenacity of the belief that an outspoken and sexually active single woman is asking for trouble. As one cop said, having heard enough of her friends' fond recollections of Jane: "She wasn't murdered because she was wonderful. She was murdered because she made someone angry enough to kill her, and we need to know every bad thing you know about her." But that wasn't her story either, and Cooper does her best to uncover who Jane really was. In the words of an anthropology colleague of Cooper's: "This woman was complicated. She wasn't this dumb young girl, and she wasn't this vixen. She was like any of us. She was something in between."
---
"There was so much to read, for one thing, and so much fine health to be pulled down out of the young breathgiving air... I was rather literary in college—one year I wrote a series of very solemn and obvious editorials for the
Yale News
—and now I was going to bring back all such things into my life and become again that most limited of all specialists, the 'well-rounded man.' This isn't just an epigram— life is much more successfully looked at from a single window, after all." —F. Scott Fitzgerald,
The Great Gatsby
---
Never a spoiler.
Copyright © 1996–2021 So Much to Read
Contact: books at so much to read dot com