So Much to Read
"A man ought to read just as inclination leads him, for what he reads as a task will do him little good."—Samuel Johnson
---
---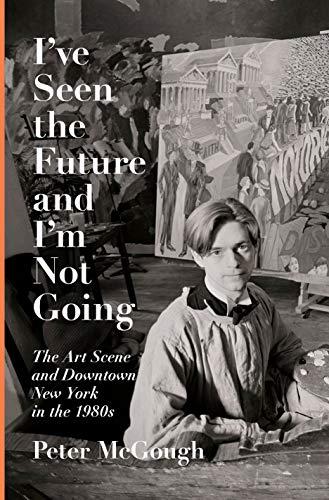 12 November 2021
I've Seen the Future and I'm Not Going: The Art Scene and Downtown New York in the 1980s
Peter McGough
Peter McGough grew up gay and closeted in Syracuse in the 1960s and 70s and escaped to New York's Lower East Side the moment he could. He found the freedom he was seeking, but the neighborhood was dangerous in that era. He was assaulted and robbed, and struggled with drug addiction, barely scraping by doing restaurant and fashion industry menial labor. At the time it was not unusual to see the true Greenwich Village People, gay men walking around in full costume as police officers or cowboys. One such person was David McDermott, a man in his late twenties who had decided as a teenager that the 1920s was an era far superior to the present (the title is a quote from him). He proceeded to "live" there by dressing only in clothes of that period, driving a Model-T, and generally eschewing anything that was created after 1930. Peter was smitten. They became lovers and artistic collaborators in painting and photography, achieving fame in the 80s and hanging out with Andy Warhol's crowd. They kept their apartment in a sort of time capsule of furniture and objects from the 1920s, a living work of art. They did the same with a house in upstate New York, where, due to a combination of fidelity to the period and general mismanagement, they lived without electricity or running water, cooking their food in the fireplace. David remained enthralling to Peter, but he was also stubborn, mercurial, and rage-prone. They made fortunes and lost them, but even after they stopped being lovers they remained artistic partners. The book is written as if McGough were telling the stories off the top of his head, which may work better in person but is still engaging. A therapist or advice columnist might have taken one look at his life with David and told him to run, but Peter seems to have no regrets. "If we hadn't met I would most likely have died from drugs and he would be rummaging through the garbage for food. We're like two odd bookends that held a life together." Sure, one should watch for red flags, but no one wants to live in a world without color. As McGough says, "I wanted an interesting life."
5 October 2021
Embassy Wife
Katie Crouch
This novel started off very strong for me, but by the end I was skimming. It got too caught up in a complicated and kind of farcical plot. The beginning, where we get to know an American family living in Windhoek, is one of the better contemporary books I've read lately. The woman has left her high-powered corporate job and moved to Namibia with her husband, a struggling academic who has been given a position with the State Department, their moody tween daughter in tow. The family dynamics, the relationships between the development workers and the Namibians and between the Western development workers and the African ones, and the protocols of government life all combine into a fresh and entertaining comedy of manners.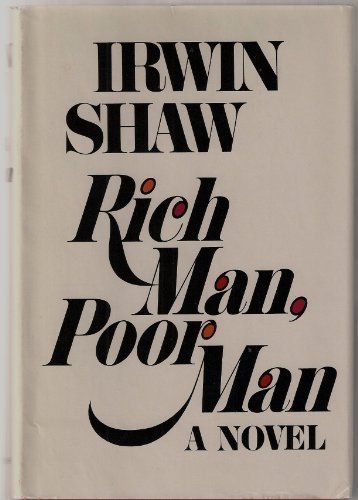 5 October 2021
Rich Man, Poor Man
and
Beggarman, Thief
Irwin Shaw
There's little I love more than a hefty mid-century American novel, so I can't believe I didn't get around to these until now, when we're heading to the middle of a different century (what are we going to do about that term, anyway?). Together they are the multi-generational story of the Jordache family, the children of German immigrants, who are bound by their personalities to make very different use of the opportunities of post-War America. There's the two brothers, of course, but there's also a sister, who seems to have been written out of the much-watched 1970s miniseries altogether. She's a complex and sympathetic female character, something that isn't always easy to come by in novels of that period. Almost every character is seeking revenge of some sort, on a small or large scale, and each wrestles with their own idea of morality. The story moves between the worlds of business, moviemaking, and prizefighting, and every scene is vivid, whether set on the French Riviera or on an awkward ski trip on a bright winter upstate New York day. The sequel is just as good as the first novel, so I only wish Shaw had lived to write
Doctor, Lawyer
and
Merchant, Chief
.
26 May 2021
The Plot
Jean Hanff Korelitz
The premise: a writer comes up with a plot idea that has never been thought of before. For most of this book the reader is expected to believe that there really is a twist that has never been tried, a gimmick that has never been stumbled upon until now. Of course that's impossible; there is nothing new under the sun. But what if there were? As I read this I began to enjoy pretending that there was an idea out there that had never been discovered before, something so innovative that it would captivate millions. As you can guess, such an idea was not revealed in this book, but the story itself provided plenty of twists and turns to hold my interest. On the strength of this book I went back and tried again to read one of her earlier novels,
You Should Have Known
, which began with such a boring scene that I couldn't get into it on my first try years ago. I'm glad I gave it another shot because once I got through the first chapter it was riveting.
More
Korelitz
26 May 2021
Early Morning Riser
Katherine Heiny
Finally, a rival for
Kristan Higgins
! As per the formula, a thirtyish woman moves back to her hometown, buys a charming fixer-upper house, and takes up with a local hottie who works with his hands. There's the oddball supporting cast, a complicated relationship with a parent, and lots of love for food and clothes (Heiny's Jane is an avid thrift store shopper). Wrapped in a beautiful jacket, this book is a delight.
More
Heiny
04 February 2021
Superior Women
Alice Adams
If you like
Rona Jaffe
, as I do, you'll like this novel by acclaimed and prolific short story writer Alice Adams. Adams addresses the
four women
trope head-on when she introduces us to four students at Radcliffe College in the 1940s and follows their lives into the 1980s. Megan, a working-class Californian, is the heroine and the most compelling character, never comfortable with the standard script for women of her generation. Lavinia, a wealthy Southerner, is probably a sociopath, yet Adams finds a way to make her a little sympathetic. Adams, writing 37 years ago, is clearly a critic of the racism and misogyny of the time she's writing about (which is 37 years before that) but some of it is a bit scorching for a modern reader. You can read this novel as a document of the progress of the civil rights and women's movements, as an entertaining tale of adventures in Paris and the world of book publishing, or as the story of women's inner lives.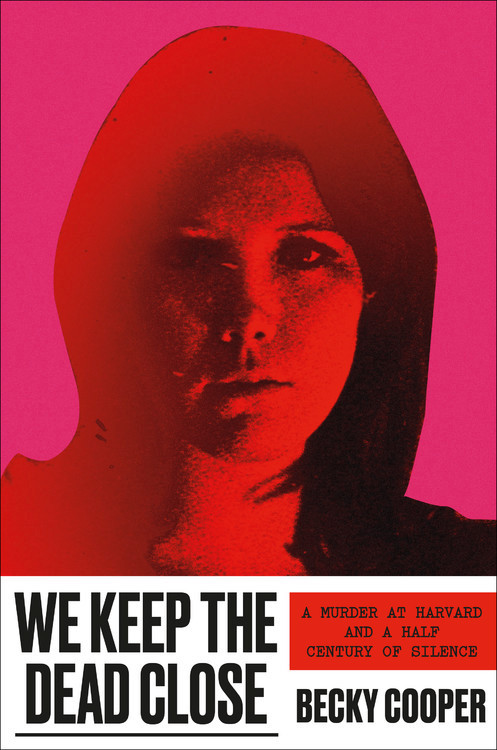 11 January 2021
We Keep the Dead Close: A Murder at Harvard and a Half Century of Silence
Becky Cooper
Jane Britton, a graduate student in archaeology at Harvard, was murdered in her apartment in January of 1969. The unsolved case became the subject of rumors in the department, focusing especially on one mysteriously sinister professor with whom Jane had been on a dig in Iran. Decades after Jane's death, a writer and recent Harvard Graduate named Becky Cooper becomes obsessed with the case. The pressure on the state from her inquires, along with advances in DNA testing, led to the murderer's identification, and this book is the story of her investigation. It's a whodunnit, but it's also a portrait of women in an academic field dominated by men. As Jane's best friend later tells Cooper, "I think women really had the sense that somehow no matter what the outcome of an advance, that we were at fault. That somehow we either brought it on ourselves or we didn't handle it right or it was bad of us not to want to accommodate it or bad of us to want to...no matter what the outcome was, there was always the sense that is was kind of a moral failing on the woman's part." As Cooper digs into the past she unearths several suspects, but despite being caught up in Jane's story she's able to maintain a critical eye about the importance and slippery nature of truth when up against the seductiveness of a convincing explanation of the past. Archaeology seems to attract some odd characters, but it's not a crime be to weird, or even creepy. And the nature of the work means maybe it isn't so strange that two other young women with connections to suspects vanished outdoors around that time, or that someone to whom one suspect supposedly confessed was shortly thereafter killed by lightning. The book is also a portrayal of the time period, when everyone smoked like a chimney and it wasn't strange for neighbors to store their groceries in each other's refrigerators. And it's a reminder of the tenacity of the belief that an outspoken and sexually active single woman is asking for trouble. As one cop said, having heard enough of her friends' fond recollections of Jane: "She wasn't murdered because she was wonderful. She was murdered because she made someone angry enough to kill her, and we need to know every bad thing you know about her." But that wasn't her story either, and Cooper does her best to uncover who Jane really was. In the words of an anthropology colleague of Cooper's: "This woman was complicated. She wasn't this dumb young girl, and she wasn't this vixen. She was like any of us. She was something in between."
---
"There was so much to read, for one thing, and so much fine health to be pulled down out of the young breathgiving air...I was rather literary in college—one year I wrote a series of very solemn and obvious editorials for the
Yale News
—and now I was going to bring back all such things into my life and become again that most limited of all specialists, the 'well-rounded man.' This isn't just an epigram—life is much more successfully looked at from a single window, after all."—F. Scott Fitzgerald,
The Great Gatsby
---
Never a spoiler.
Copyright © 1996–2023 So Much to Read
Contact: books at so much to read dot com