So Much to Read
"A man ought to read just as inclination leads him, for what he reads as a task will do him little good."—Samuel Johnson
---
---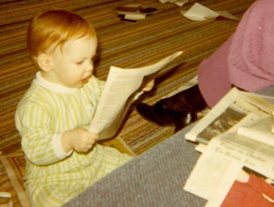 Literary Limericks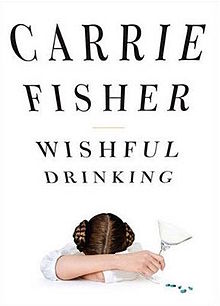 Wishful Drinking
(a memoir)
Carrie Fisher
From a childhood of scandal and strife
To
Star Wars
icon and Paul Simon's wife
Her self-absorption's extreme
But how hard it does seem
To be less interesting than your own life.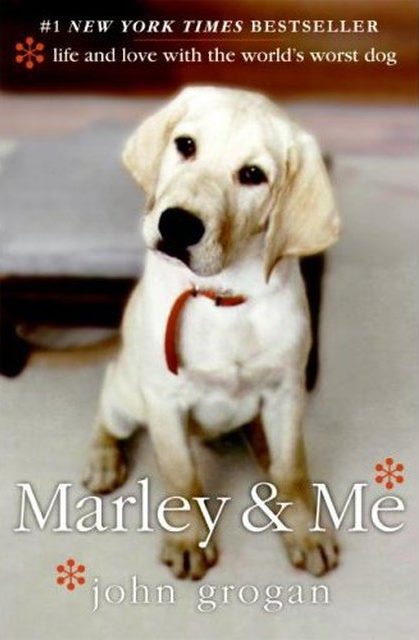 Marley and Me: Life and Love with the World's Worst Dog
John Grogan
The cute little Lab in the pen
Becomes man's huge and destructive best friend.
Overbearing and gawky
Describe both the prose and the doggie
But you'll want tissues on hand at the end.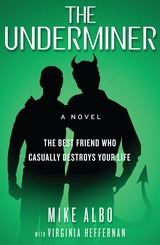 The Underminer
Mike Albo with Virginia Heffernan
"I wish I were you," says your friend,
"You don't pay attention to trends.
It must be nice not to care
About what you wear."
The Underminer strikes again.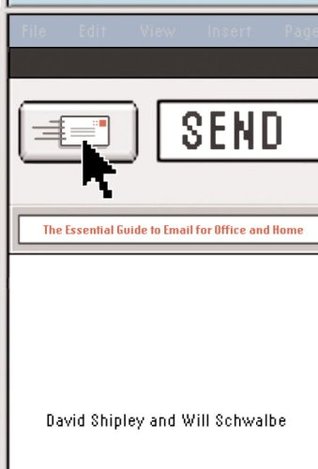 Send: The Essential Guide to Email for Office and Home
David Shipley and Will Schwalbe
That e-mail could go far and wide
So be careful of what you've implied
It's not rude to use these: !!!
But it is to say "Please"?
Before you hit "Send," read this guide.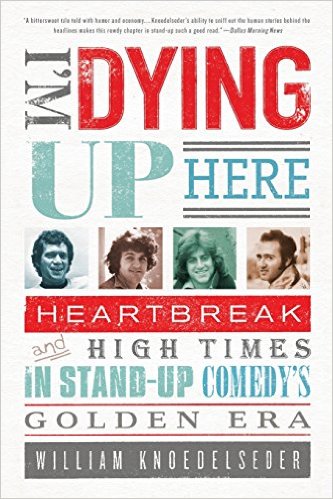 I'm Dying Up Here: Heartbreak and High Times in Stand-up Comedy's Golden Era
William Knoedelseder
For comics, the 70s were sunny
Until they realized they should be paid money.
The strike details get dull
But it's nice to recall
The days when Leno was funny.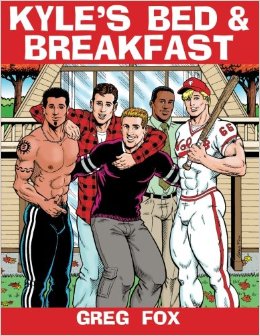 Kyle's Bed and Breakfast
Greg Fox
The guys share a house on the shore
Drama? Each new week brings more
But the point is the visuals
So the clothes are nearly invisible
It's pecs, calves, and six-packs galore.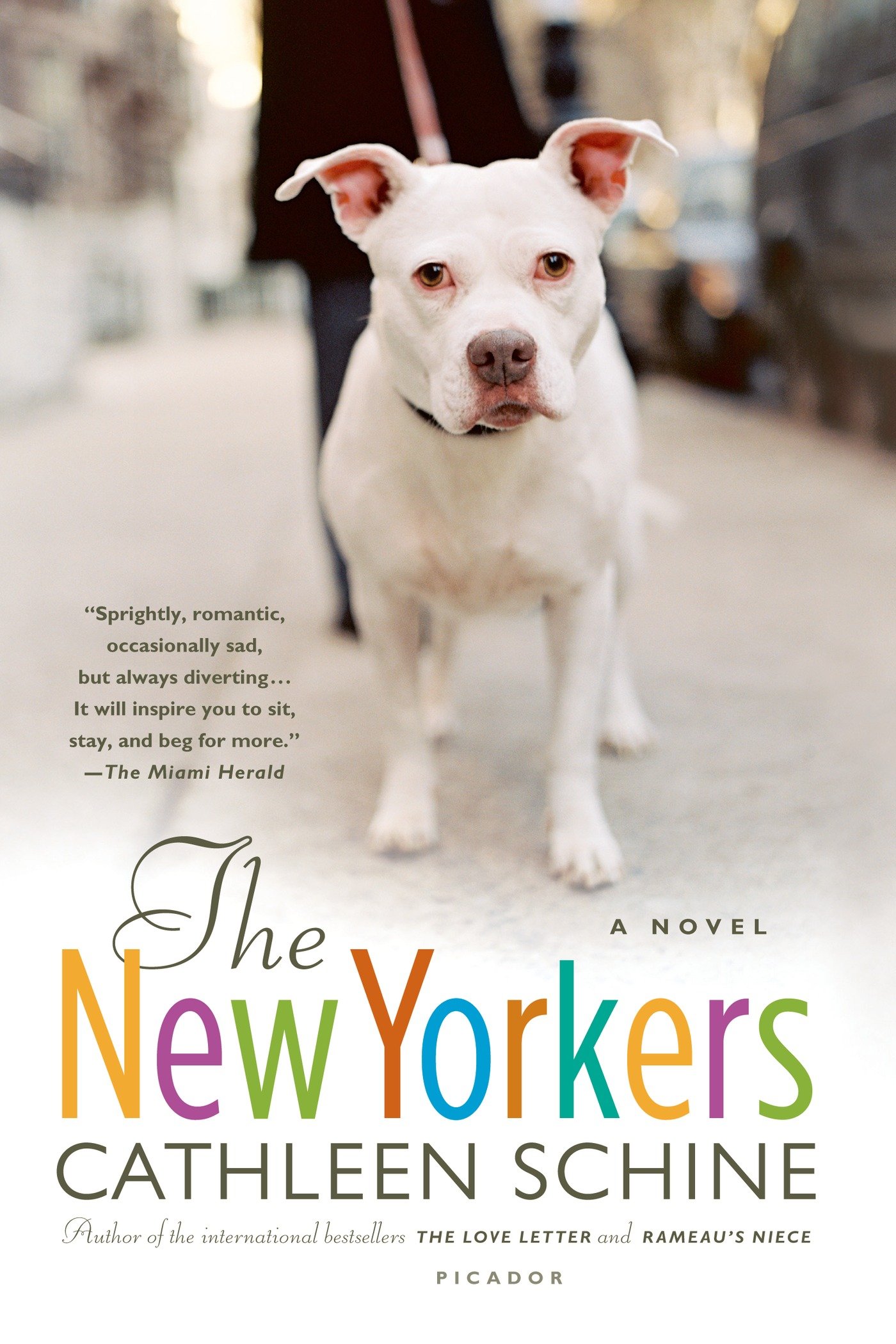 The New Yorkers
Cathleen Schine
Author of
The Three Weissmanns of Westport
On this block, whatever the weather
Dog walking brings strangers together.
The story's playful and light
With a bittersweet bite
For neither dogs nor love lasts forever.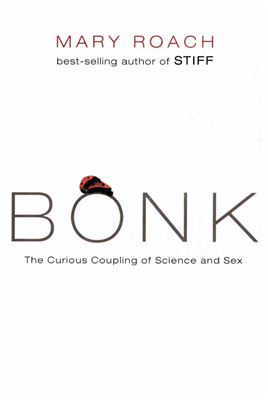 Bonk: The Curious Coupling of Science and Sex
Mary Roach
Author of
Stiff
As a hobby or as a vocation
Many've studied this preoccupation
Giggly Roach gets hands-on
Brings her husband along
And that's just too much information.
A novel about sex research:
The Inner Circle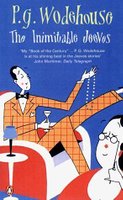 The Inimitable Jeeves
P.G. Wodehouse
All Wooster wants is to play
But avoiding marriage and work takes all day
When he gets in a jam
Jeeves comes up with a plan
Who needs a wife when you've got a valet?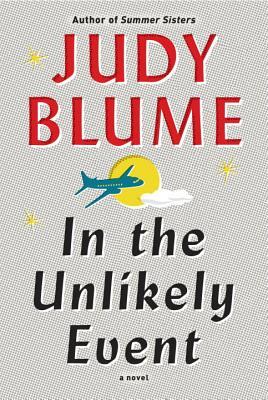 In the Unlikely Event
Judy Blume
There are planes falling out of the air!
More important: How to do my hair?
Judy gives all the details
On growing up female
Was
Margaret
this bad? I don't care.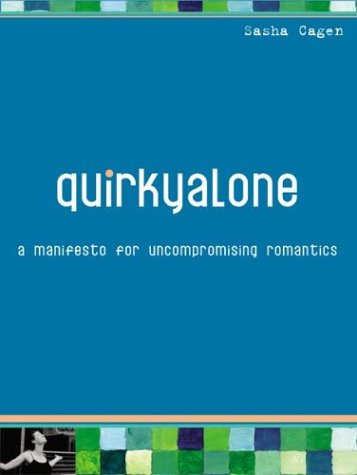 Quirkyalone: A Manifesto for Uncompromising Romantics
Sasha Cagen
For some, dating causes a fear
If coupled, they can't be as weird
You don't need a lover
If you have yourself to discover
Why use a window when you have a mirror?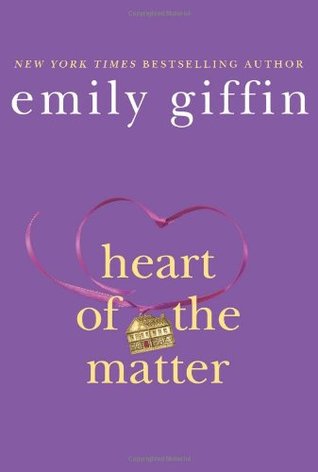 Heart of the Matter
Emily Giffin
Author of
Something Borrowed
,
Love the One You're With
,
and
Baby Proof
Wife and mistress in turns speak their parts
In voices you can't tell apart.
The man's incidental
The dilemma's all mental
The story's more Matter than Heart.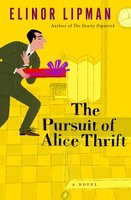 The Pursuit of Alice Thrift
Elinor Lipman
Author of
The Inn at Lake Devine
A lonely surgeon's career's on the fritz
Her salesman suitor is hard to resist
The attention's delicious
But still, she's suspicious
Lipman's heroines hold onto their wits.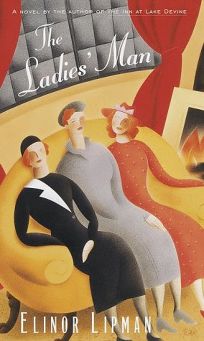 The Ladies' Man
Elinor Lipman
Author of
The Inn at Lake Devine
She lives with her middle-aged sisters
When back in walks the guy who once dissed her.
The eponymous cad
In every sense drives them mad
In this farce that cannot be resisted.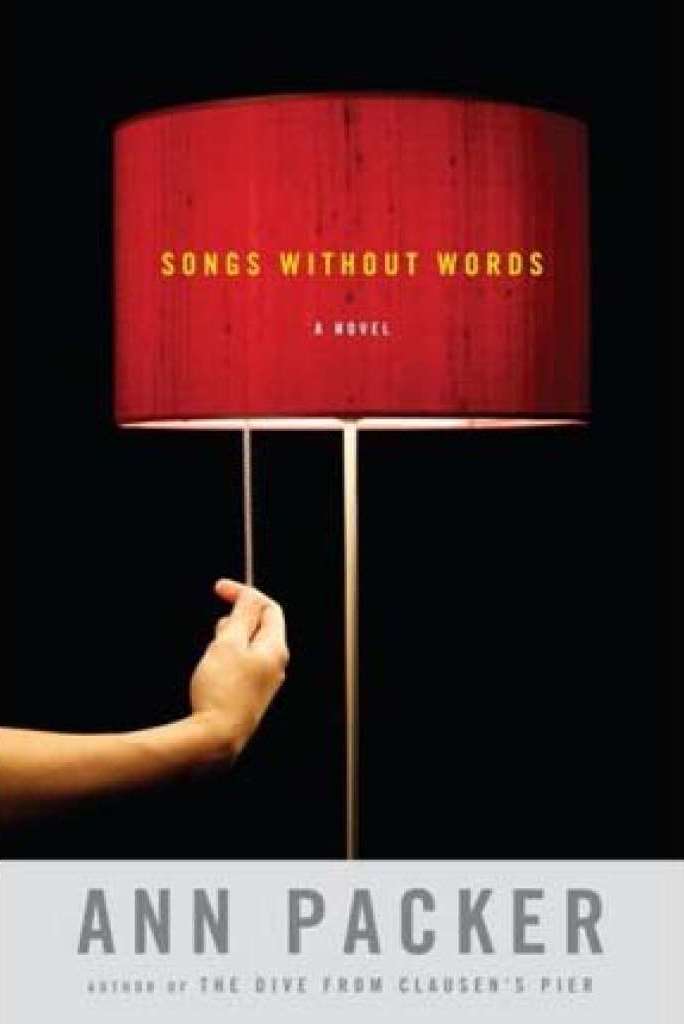 Songs Without Words
Ann Packer
Author of
The Dive From Clausen's Pier
A phone call does not get returned
A friendship ends; bridges are burned
It's two female friends
On that, this novel depends
With two men, it would be absurd.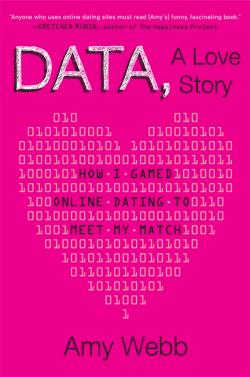 Data, A Love Story: How I Gamed Online Dating to Meet My Match
Amy Webb
Dating is stressful, it's true
And a formula might get you through
But if you brought your laptop along
To live blog from the john
The problem might just be with you.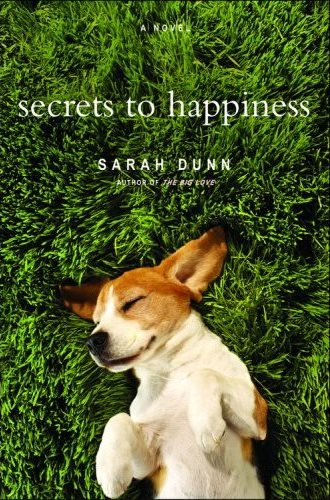 Secrets to Happiness
Sarah Dunn
The ex-boyfriends are hard to keep straight
And the plot comes too little, too late.
But the one-liners are rocking:
Funny, smart, sometimes shocking
As light reading, this is first-rate.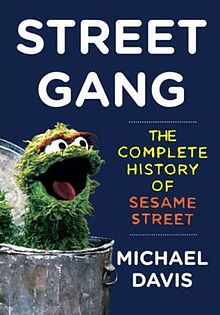 Street Gang: The Complete History of Sesame Street
Michael Davis
Take a peek under the scenes
Where things are not quite squeaky clean.
Egos big as the bird,
Tragic deaths that occurred;
A genius it's not easy being.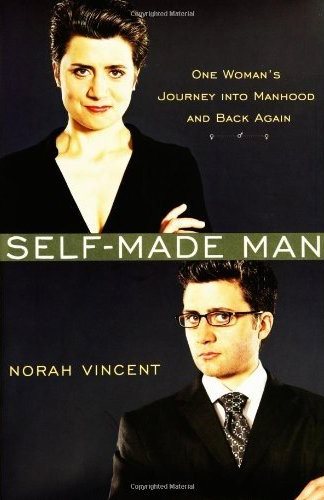 Self-Made Man: One Woman's Journey into Manhood and Back
Norah Vincent
Being a man among men can be hard
In a monastery or in a bar
But she's not a real guy
She's a woman in disguise
And that's something different by far.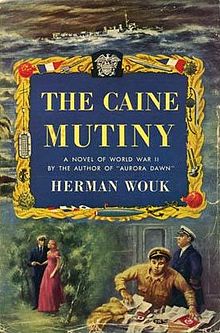 The Caine Mutiny
Herman Wouk
Author of
Youngblood Hawke
and
Marjorie Morningstar
She's a doll, but a wife? He's unsure
He thinks the navy will help him mature.
But who takes the rudder
When the captain's a nutter?
From the title, you can infer.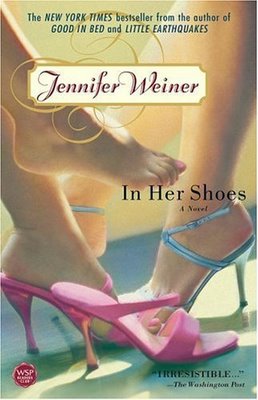 In Her Shoes
Jennifer Weiner
Author of
Good in Bed
,
Then Came You
,
and
Best Friends Forever
Big sister's a lawyerly success
Little sister's a self-absorbed mess
Throw in girl talk and guys
Add a family surprise
And it's pure page-turning happiness.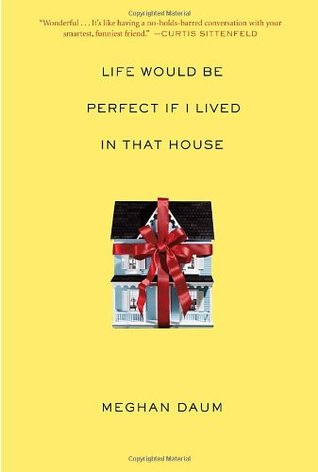 Life Would Be Perfect If I Lived in That House
Meghan Daum
Author of
My Misspent Youth
and
The Quality of Life Report
From Manhattan to Nebraska to L.A.
She tries to change her life through real estate.
Other people's lunacy
Can be quite fun to see
And her fine writing hits home any day.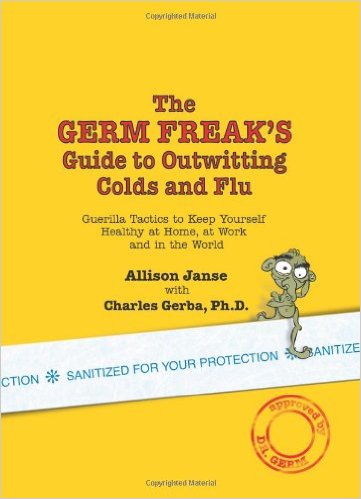 The Germ Freak's Guide to Outwitting Colds and Flu
Allison Janse and Charles Gerba
We know washing hands can save lives
But paranoid is different from wise
Shaking hands with your elbow
Might be too far to go
Use your hands—just don't rub your eyes.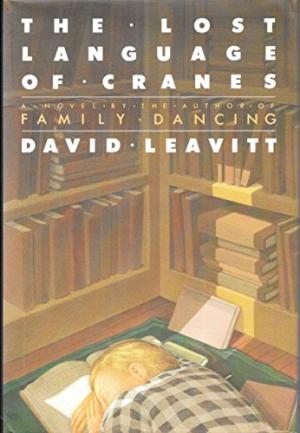 The Lost Language of Cranes
David Leavitt
Author of
The Body of Jonah Boyd
His first novel: A young man comes out
You'll cringe at the speeches he spouts
But Leavitt's talent is plain
The surprise is the cranes:
It's not birds he's talking about.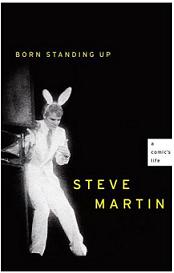 Born Standing Up: A Comic's Life
Steve Martin
Author of
Shopgirl
You'll learn how a young magic whiz
Went from summer theater to big-time show biz
How a cerebral nut
Became known for "King Tut"
But you won't learn who Steve Martin is.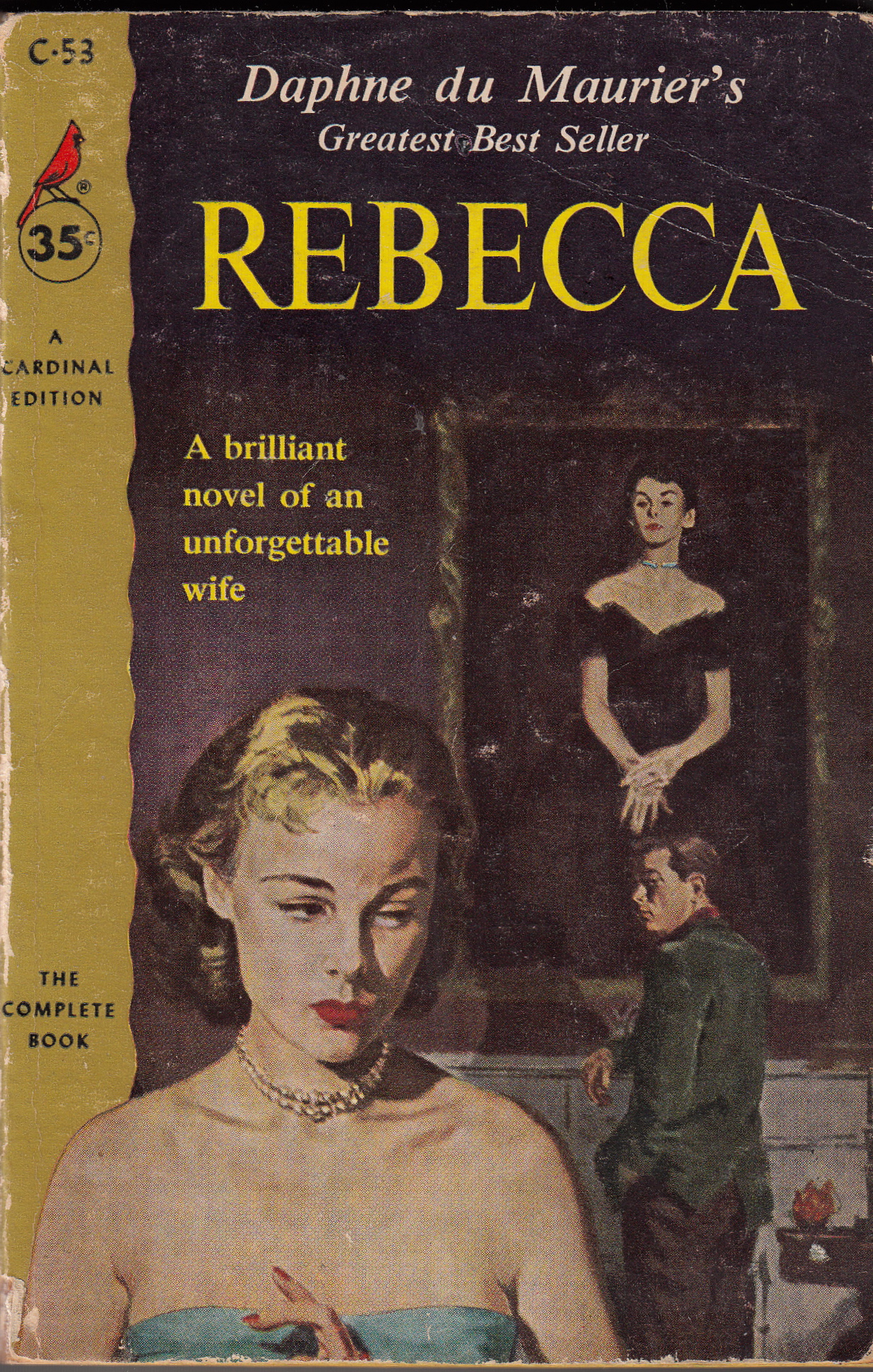 Rebecca
Daphne DuMaurier
Evil is lurking around
With each twist the plot's more tightly wound
Appearances are misleading
And this is great summer reading
Getting shivers will sure cool you down.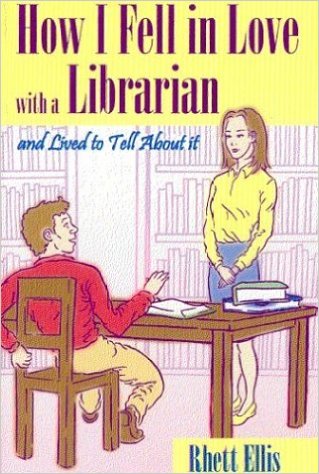 How I Fell in Love with a Librarian and Lived to Tell about it
Rhett Ellis
The young preacher has mixed success
With the librarian he tries to impress
She's quite an oddball
But love conquers all
And you can read this in an hour or less.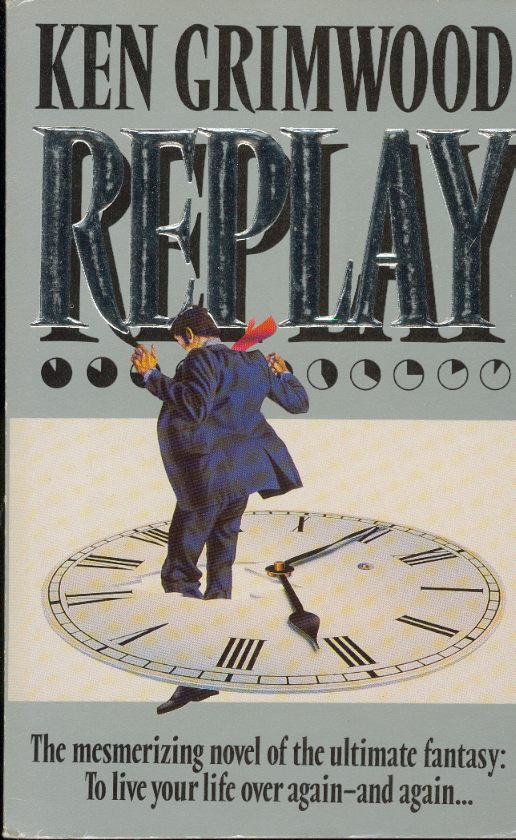 Replay
Ken Grimwood
From the '80s back to '63
A man is sent repeatedly
It's charmingly dated
(A wrist calculator amazes)
And meant to be read ravenously.
More time travel:
Time and Again
,
The Time Traveler's Wife
,
Kindred
---
"There was so much to read, for one thing, and so much fine health to be pulled down out of the young breathgiving air...I was rather literary in college—one year I wrote a series of very solemn and obvious editorials for the
Yale News
—and now I was going to bring back all such things into my life and become again that most limited of all specialists, the 'well-rounded man.' This isn't just an epigram—life is much more successfully looked at from a single window, after all."—F. Scott Fitzgerald,
The Great Gatsby
---
Never a spoiler.
Copyright © 1996–2023 So Much to Read
Contact: books at so much to read dot com