So Much to Read
"A man ought to read just as inclination leads him, for what he reads as a task will do him little good."—Samuel Johnson
---
---
24 October 2018
A Terrible Country
Keith Gessen
In the wake of the 2008 financial crisis, Andrew Kaplan, who was born in Moscow but moved with his family to Boston as a child in 1980, returns to Moscow to stay with his aging grandmother in her Stalin-granted apartment. He makes a little money teaching an online course while he searches for a teaching position, attempts to stave off his grandmother's decline, regains his Russian, and tries to figure out the new Russian economy and navigate a city vastly different from the Soviet world of his youth. He begins to make friends when he finds a hockey league to play with, but it's when he finally discovers a Socialist study group that his engagement with the country—for better and for worse—really begins. Gessen's quietly powerful book is a mixture of political analysis and fine travel writing; I can't remember when I've felt so absorbed in the world of a book—the food, buildings, movies, and people are all vividly rendered. But mostly it's a sometimes funny, often sad story of trying to figure out how to live in a cold and unforgiving world.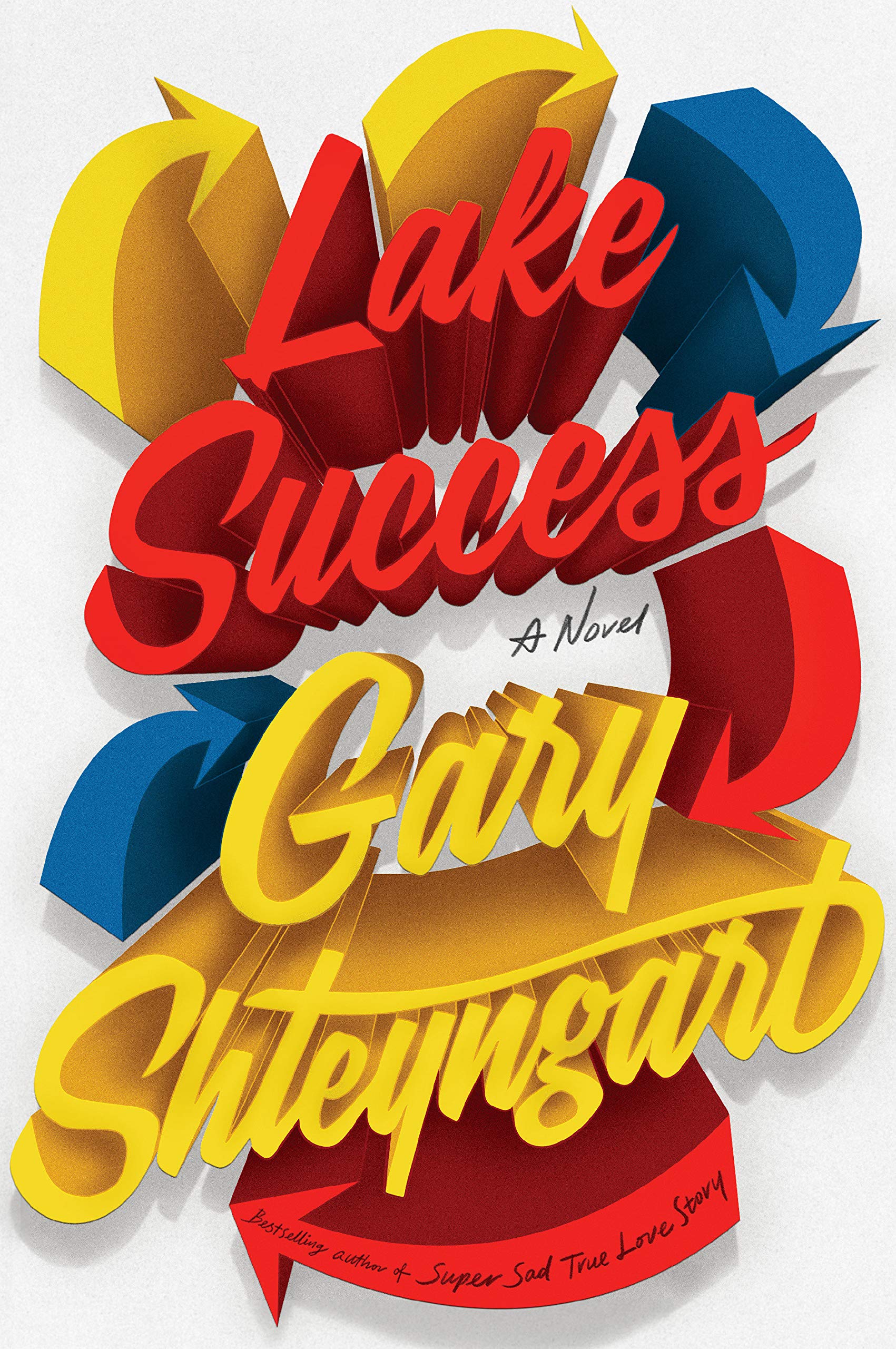 24 October 2018
Gary Shteyngart
Lake Success
Here's another—vastly different but equally stunning—just-published book by an author who was born in Russia and emigrated to America as a child around 1980. It's about America rather than Russia, about a wealthy hedge-fund manager rather than a struggling academic, but both protagonists are lost and looking for family stability. Barry Cohen, a self-absorbed, unreflective Republican financial schemer sought for illegal trading even worse than his usual practice, abandons his wife and autistic son for an impulsive Greyhound trip from New York to Texas to find an ex-girlfriend and crash into her life whether she wants him or not. Somehow Shteyngart makes him a likable guy, and turns his journey into a marvelous book.
29 August 2018
Early Work
Andrew Martin
Nothing much happens, yet somehow I couldn't wait to see what would happen next. Dissolute late-twenties writers/wannabe writers drink, flirt, watch movies, and talk about books. Family money seems to support them, and no one has any inclination to think about anything outside their own heads, but they're smart enough to be aware of that. They zoom back and forth, in the course of one sentence, from taking themselves extremely seriously to scathing self-mockery; it's moving and hilarious and stops just short of being irritating. Martin has the golden touch for crafting a sentence; I don't think there's a weak spot in the whole novel. And get this: the male protagonist 1) notices that a woman he's interested bristles at being told what to do, 2) resolves, on his own initiative, not to do that to her, and 3) catches himself about to do it and stops himself. If this is the man of the future, then I, for one, welcome our new millennial overlords!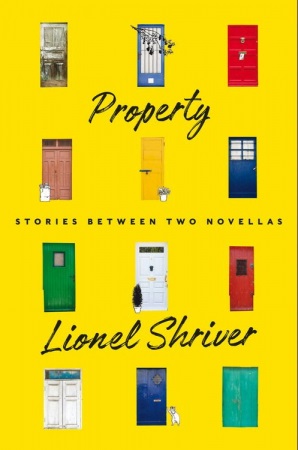 21 June 2018
Property
Lionel Shriver
This collection of stories and the novellas bookending them is contemporary literary fiction with a dash of O. Henry. Set mainly in the US and UK, and featuring an early-middle-aged, solitary, usually female, somewhat prickly protagonist, each centers on the issue of property (housing, possessions, or money) and how the attachment to it or the symbolism of it can get in the way of relationships. The center story, "Kigali Creek," diverges from this theme, but is also the most haunting. Shriver's writing has been hit and (mostly) miss for me, but this collection was consistently strong. A
Twilight Zone
–style twist can feel like a rip-off after a long investment in a novel, but it's bracing in each of these stories, which transcend their gimmicks. Shriver is a clear-eyed, sometimes brutally honest observer of people as well as of politics and economics.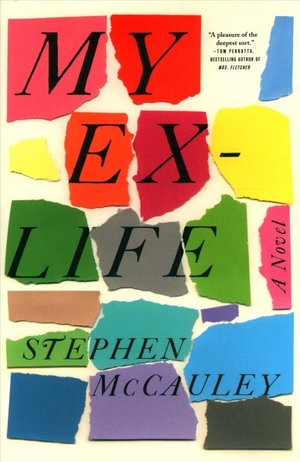 28 May 2018
My Ex-Life
Stephen McCauley
David Hedges, freshly dumped by his boyfriend, learns that the under-market San Francisco apartment he's lived in and loved for years is being sold out from under him. Julie, his ex-wife (it was a long time ago), living on the Massachusetts shore after a second divorce, also in a home she can no longer afford, can use his talents as a college admissions counselor for her aimless teenage daughter, so he flies east. The novel is packed with funny observations about aging and the behavior of the rich and of those pretending to be. There are also frequent wry but panicked comments about the end of Western Civilization brought about by economic insecurity, behind which companies like Airbnb are a driving force. Airbnb is also how Julie affords (so far) to stay in her sprawling home, but to McCauley's credit she does finally make the connection. I admired the subplot about Julie's teenage daughter, who gets mixed up with a sexual predator and emerges neither totally ruined nor totally unscathed; I'm not sure I've ever seen that gray area before, at least in an overall upbeat novel. Likewise, it's refreshing to see a man who is comfortable being gay but still has feelings for a woman. This is smart pleasure reading about how exes never really go away, whether they're controlling your real estate options or providing surprising solace and something of a family.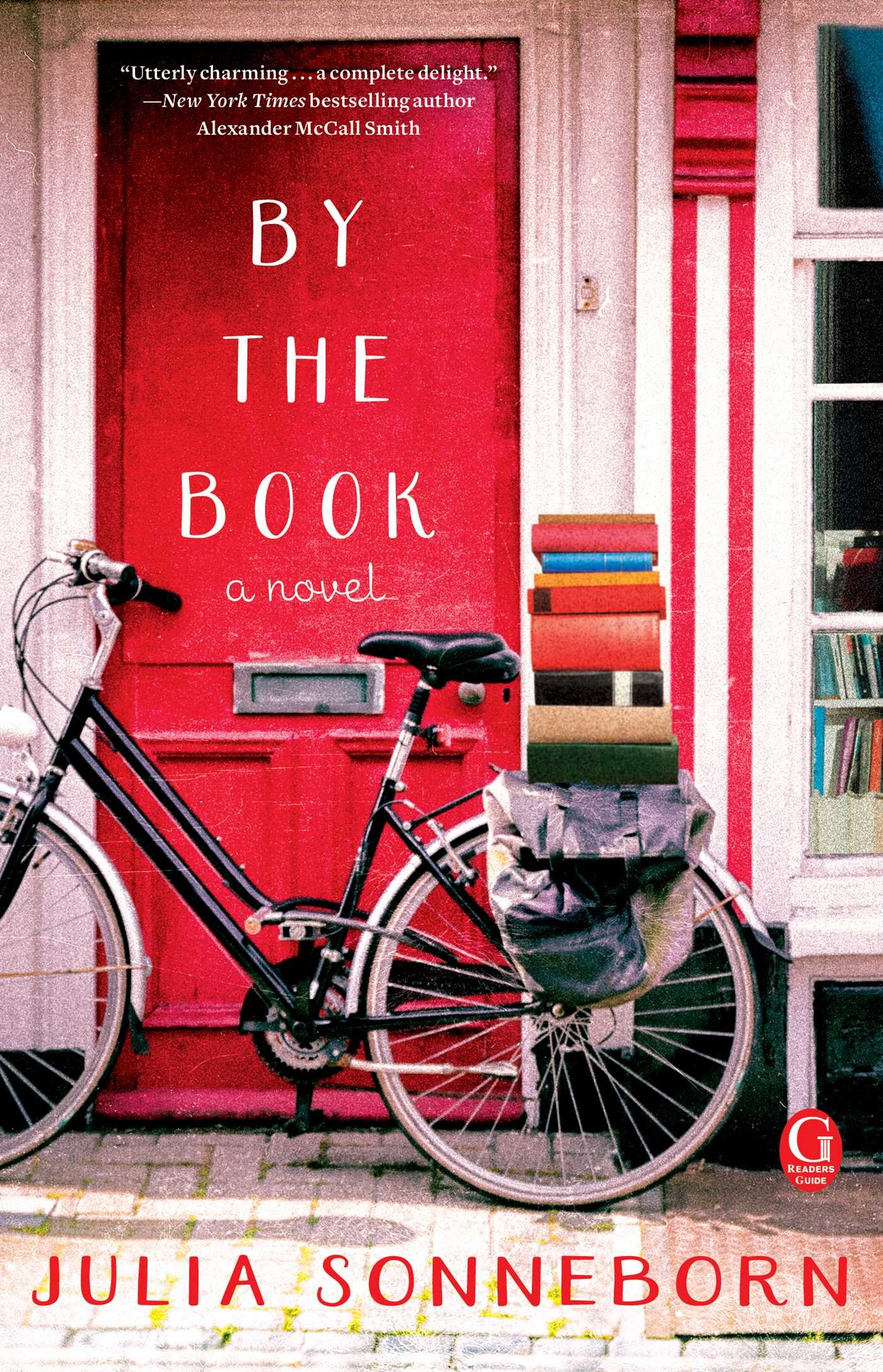 23 April 2018
By the Book
Julia Sonneborn
Ann, an English professor at a small California college, finds both her career and her heart in turmoil when the fiancé she broke it off with years ago is hired as the new president of her school. In this retelling of
Persuasion
the romantic lead is a little dull, but Ann's entanglement with a dashing but duplicitous visiting writer and her rapport with her gay best friend more than make up for it. Maybe romance novels of the future will just skip the romance part entirely and focus on every straight woman's true desire: a fiercely funny and lovingly loyal gay bestie.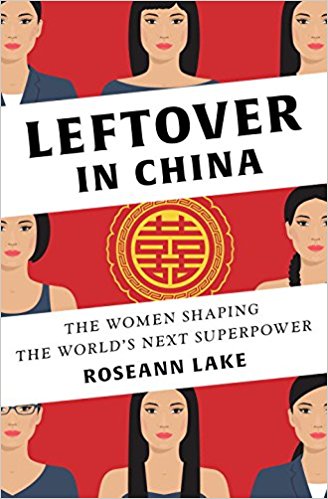 27 March 2018
Leftover in China: The Women Shaping the World's Next Superpower
Roseann Lake
China's one-child policy, begun in the 1980s and lasting more than thirty years, resulted in the deaths of millions of female infants. Now that the only-children are of marrying age, the policy is having a different kind of impact. Heterosexual marriage is a non-negotiable Chinese cultural imperative, and while the imbalance of 134 single men for every 100 single women in China would be expected to cause disruption, it actually isn't easy for a single Chinese woman to find a husband. Chinese girls who were only-children were groomed by their parents for higher academic and business success, and generally live urban lives not all that different from single women in other cities of the world. The men of their generation were much more likely to stay in rural areas to provide for their aging parents and inherit their property, and they aren't interested in a wife with her own career and accomplishments. As one demographics expert said, "Men are looking for women who have ceased to exist and women are looking for men who have yet to exist." Lake shares the stories of four of these "leftover" women, interspersed with Chinese history and comparisons to other countries (Singapore, Japan, Korea, and the United States have all dealt with similar education gaps between women and their partners and with falling marriage and birth rates). Lake's writing is lively and informative, and I highly recommend her book. I wish I could say the same about Elizabeth Flock's
The Heart Is a Shifting Sea: Love and Marriage in Mumbai
, which tells the stories of three different contemporary heterosexual Indian couples. As in China, it's jarring to see advanced technology juxtaposed with antiquated ideas, like the Indian wife who uses a laptop and Gchat but is still basically a domestic slave for her in-laws, or how astrology is used to make major decisions (in China it's numerology). It's not that these stories aren't interesting, and it's not that the writing is bad, it's just that Flock's book is nothing but a straightforward narration of "she did this and then he said that." No bigger picture, no commentary by the author, nothing. The stories were just interesting enough to make me force myself to finish it, and I'm not sorry I did, but it took weeks.
---
"There was so much to read, for one thing, and so much fine health to be pulled down out of the young breathgiving air...I was rather literary in college—one year I wrote a series of very solemn and obvious editorials for the
Yale News
—and now I was going to bring back all such things into my life and become again that most limited of all specialists, the 'well-rounded man.' This isn't just an epigram—life is much more successfully looked at from a single window, after all."—F. Scott Fitzgerald,
The Great Gatsby
---
Never a spoiler.
Copyright © 1996–2023 So Much to Read
Contact: books at so much to read dot com