So Much to Read
"A man ought to read just as inclination leads him, for what he reads as a task will do him little good."—Samuel Johnson
---
---
22 December 2011
Leaving the World
Douglas Kennedy
Kennedy can't seem to decide if he wants to write about parents and children, academia, finance, bad marriages, passionate professor-student affairs, filmmaking, children in danger, or librarianship, so whenever he tires of one topic he packs up his flinty heroine and sends her on to the next adventure. It makes for one long but extremely readable book, as he can't close a chapter without a cliffhanger.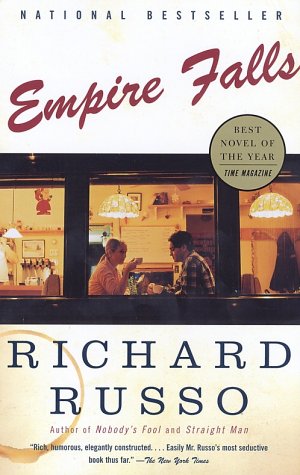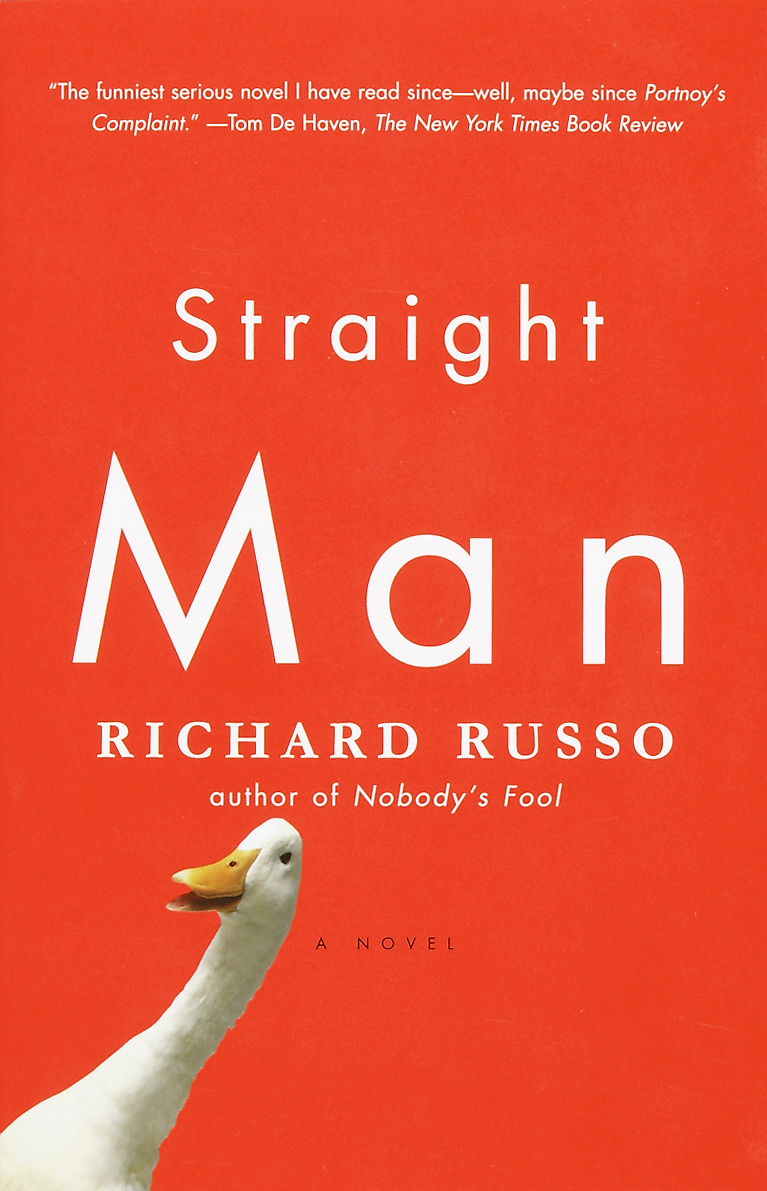 22 December 2011
Empire Falls and Straight Man
Richard Russo
Miles Roby of Empire Falls and Hank Devereaux of Straight Man have a lot in common. Both have deadbeat fathers, daughters they adore, jobs that aren't satisfying them, and an imperious mother or mother figure to contend with. But Miles, who runs a diner in an rundown town in Maine, is just starting his forties and still believes his future holds possibility. Hank, onetime novelist and chair of a college English department, is edging into his fifties and long ago decided to settle for what he has. Miles takes himself and his life very seriously, Hank doesn't take anything seriously at all. They're both enjoyable books, but, even despite going off the rails at the end, Empire Falls is better.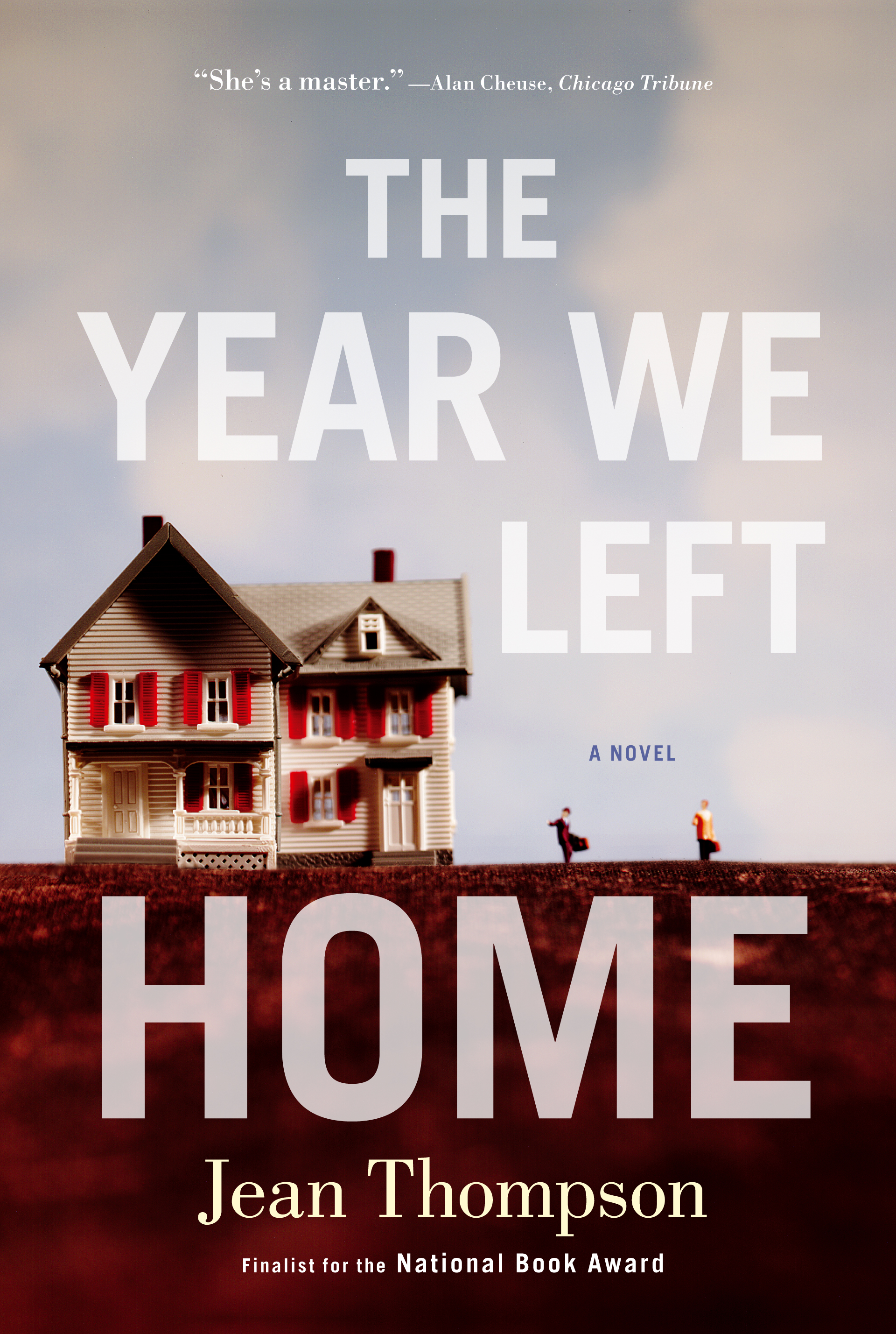 22 December 2011
The Year We Left Home
Jean Thompson
Four decades in the life of a contemporary Midwestern family, and the collisions big and small that shape their lives. Sprawling in scope but spare in style.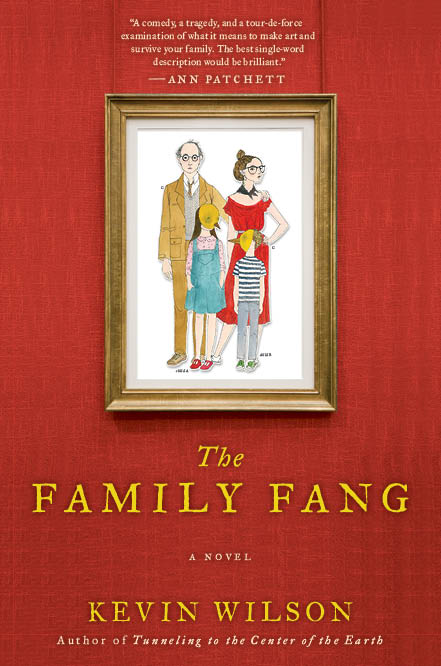 22 December 2011
The Family Fang
Kevin Wilson
An adult brother and sister are recovering from their childhood at the hands of mentally disturbed performance artist parents. Tons of fun.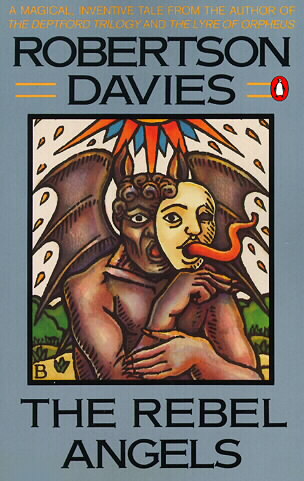 22 December 2011
The Rebel Angels
Robertson Davies
Academic intrigue in the wake of a professor's death. Erudite and a bit gross, but good enough to make me want to read the rest of the trilogy.
22 December 2011
Laura Ryder's Masterpiece
Jane Hamilton
A woman decides impulsively to become a romance novelist. To generate material, she tries to orchestrate an affair between her affable husband and a female talk radio show host that she idolizes. A little weird, a little silly, and a very quick read.
21 October 2011
The Chairs Are Where the People Go: How to Live, Work, and Play in the City
Misha Glouberman with Sheila Heti
Glouberman is a gently opinionated performing arts teacher from Toronto who dictated his musings—in fully-formed paragraphs, we're told—to his friend Sheila as she typed. He focuses on his passions, namely: teaching classes on how to play charades and his campaign to get the bar next door to stop playing its music so loud. He has a lot of theories about what makes a good neighborhood, why conferences are so bad, art, improvisation, noise, love, and money. It's a lot of common sense (that bears repeating) and a few brilliant ideas. What's it like to have gone to Harvard—if you live in Canada? Rick from Casablanca: great romantic or clueless about relationships? Is it true that the last six hours of a party are never any good (was that part a joke?)? Misha has something to say about all of these topics. Finally: someone who gets that "Let's all go around the room and introduce ourselves" is often a waste of time, and who understands that it's not a problem that people in cities live cheek to jowl and never get to know each other. That's exactly what a city is supposed to be!
30 June 2011
Paying for it: A Comic Memoir About Being a John
Chester Brown
If all men treated sex workers the way mild-mannered middle-aged Canadian Chester Brown does, no one could object to prostitution. It's his business that his lack of social skills and his libertarian ideology have convinced him that romantic love is imprisonment. Paying for sex makes sense for him, and he treats the women respectfully and pays generously. Unfortunately, prostitution doesn't always go so smoothly. Brown might argue that just because an activity can be abused doesn't mean it should be entirely banned. But prostitution is a complicated transaction, which Brown's unusually simple world view doesn't account for. He is careful to keep secret the identities of the prostitutes he writes about and draws, to the point that the reader never gets a good look at them (couldn't he just draw them inaccurately, rather than have word balloons float in front of their faces as they talk?). It's an example of his care and respectfulness, but it also seems a little too convenient that the women are such nonentities. To be fair, everyone in this comic wears a blank expression. It's the sort of clean comic style that I like, and Brown writes intelligently and candidly from a perspective one rarely encounters.
More about sex work: Indecent
30 June 2011
Sideways on a scooter: Life and Love in India
Miranda Kennedy
Kennedy moved to India in her late twenties to spend several years based there as a reporter. While determined to distinguish her approach to the country from that of her missionary great-aunt, she was less willing than many modern travelers might be to conform to a new culture. She tries doggedly to get a landlord to rent her an apartment as a single woman, to the point of seeming a bit naive. She brings in street cats to live with her, to the revulsion of her Indian friends; she doesn't hesitate to have affairs, albeit discreet ones, with Indian and foreign men; and at first she refuses to hire household help. When she gives in to the foreign/upper class way of life and acquires servants, they provide a fascinating up-close view of India's complicated caste system. Kennedy is a radio reporter, skilled at bringing a place to life in a few words, offering delicious and colorful details of the sights, sounds, smells, and tastes of India. Even more valuable, she's an honest writer. Elizabeth Gilbert would never admit to smacking a beggar child who reached for her purse. The lives of women in today's India are the focus of this book, revealed through the stories of Kennedy's Indian friends, each struggling in her own way with her culture's expectations. Even in the 21st century, marriage is the only acceptable option for Indian women, whose families are required to amass cash and electronics with which to persuade a man's family to take in a teenage girl as permanent housekeeper and child producer. Ever eager to embrace modern technology, India has combined the inescapable tradition of family-arranged marriage with the allure of Bollywood passion to create a particularly awkward version of online dating. While the culture is foreign to her, the struggles between independence and connection and between freedom and security are Kennedy's own. She knows how to show the reader the particulars of India that both bewitch and frustrate her, and to share enough of her own story to make it universal.
More about India: Behind the Beautiful Forevers
16 March 2011
How to Understand Israel in 60 Days or Less
Sarah Glidden
A trip to Israel gives Glidden a lot to think about, and she shares her impressions in this graphic narrative. As a Birthright Israel participant sympathetic to the plight of the Palestinians, she has steeled herself against the brainwashing she expects from an organization that takes young Jewish adults on an all-expense-paid tour of the Holy Land. What she finds is, of course, more complicated. Many competing voices flood her head and this narrative, including Arabs and Jews who have lost loved ones to violence, kibbutzniks who have had to temper their idealism, an inspiring progressive rabbi, and her Pakistani Muslim boyfriend back home. Unlike too many other graphic works, this one is uncluttered and easy to read. The characters are drawn in a gentle, almost childlike style, against beautiful watercolor renderings of deserts, street scenes, old photographs, and ancient holy sites. But it's the ideas that take the foreground, expressed in Glidden's wry yet incisive voice. As she struggles to figure out her relationship to the country many American Jews view as a "crazy uncle," she offers a viewpoint both critical and open minded, along with a very basic history of modern Israel.
More about Israel: The Israelis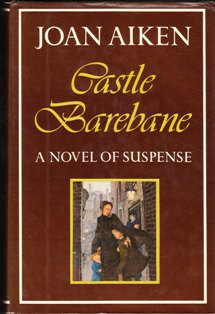 1 February 2011
Castle Barebane
Joan Aiken
In 1880s New York City, aspiring journalist Valhalla Montgomery is beginning to realize that, nice as her lawyer fianc&eacute is, marrying into high society may not be the right step for a practical, ambitious young woman. When her long-lost brother reappears and she gets lured into a mysterious family drama, the upheaval isn't entirely unwelcome. The story takes her to a castle in Scotland, a land that she observes is "full of frustrated lovers and examples of parental tyranny," not to mention mortal danger. The novel may seem to be peopled with stock characters, including the spunky and likable Val, but, like Val, this book is not to be underestimated. Aiken never talks down to her readers, and is an absolute master at keeping the pages turning.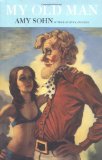 1 February 2011
My Old Man
Amy Sohn
Rachel Block has a crisis of self-doubt and drops out of rabbinical school to tend bar in Manhattan. When she lands a date with her idol, a famous playwright twice her age, she can't believe her luck, even when she quickly realizes that dating him is a study in degradation. In fact, that only whets her appetite. Meanwhile, her father's job loss provokes his own crisis, forcing Rachel to see more than she'd like of her parents' marriage and to confront her dependency on them. Sohn has no filter, which means that for every time she wows you by cleverly pairing an insight on bad relationships with a principle of Jewish law you get a half-dozen cringe-inducing puns and three or four explicit images that it will take weeks to get out of your head. It's worth it, but barely.
Also by Sohn: Prospect Park West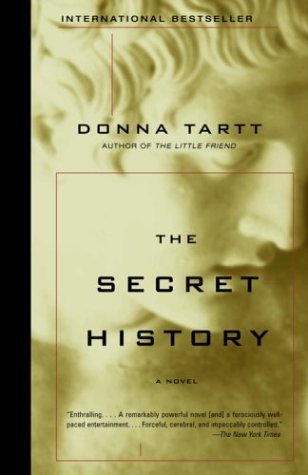 1 February 2011
The Secret History
Donna Tartt
Six classics students isolate themselves from the rest of their small Vermont college and, immersed in the past, lose touch with reality. One of them is murdered by the others, that we know from the start, but in leading us to exactly how and why Tartt takes a roundabout route, as if she had all this great material she wanted to put in a book regardless of whether it fit or not. Because it's the 1980s, the plot requires many stops at pay phones, drives to intercept people, and the passing around of newspaper clippings; it would have been a very different story set in a world where cell phones and the Internet existed. How quickly the future becomes the past. This book is nearly two decades old and I just got around to reading it. And yes, it's as good as you've heard.
---
"There was so much to read, for one thing, and so much fine health to be pulled down out of the young breathgiving air...I was rather literary in college—one year I wrote a series of very solemn and obvious editorials for the
Yale News
—and now I was going to bring back all such things into my life and become again that most limited of all specialists, the 'well-rounded man.' This isn't just an epigram—life is much more successfully looked at from a single window, after all."—F. Scott Fitzgerald,
The Great Gatsby
---
Never a spoiler.
Copyright © 1996–2023 So Much to Read
Contact: books at so much to read dot com